Lion's Mane Superfood Adaptogen Oatmeal
***Accepting Pre-orders Now!!!*** We are taking breakfast to the next level, crafted to supercharge your day! Enjoy the delicious blend of cherries, almonds and hemp alongside the star ingredient Lions Mane! A powerful mushroom adaptogen known for its supporting brain power abilities. A perfect way to start your morning! Look forward to breakfast with these easy grab n' go cups, great for overnight oats too! ***Orders received between (10/27-12/5) that include NEW Adaptogen Oatmeal Cups will partially ship. NEW Adaptogen Oatmeal Cups expected to ship out beginning of December.***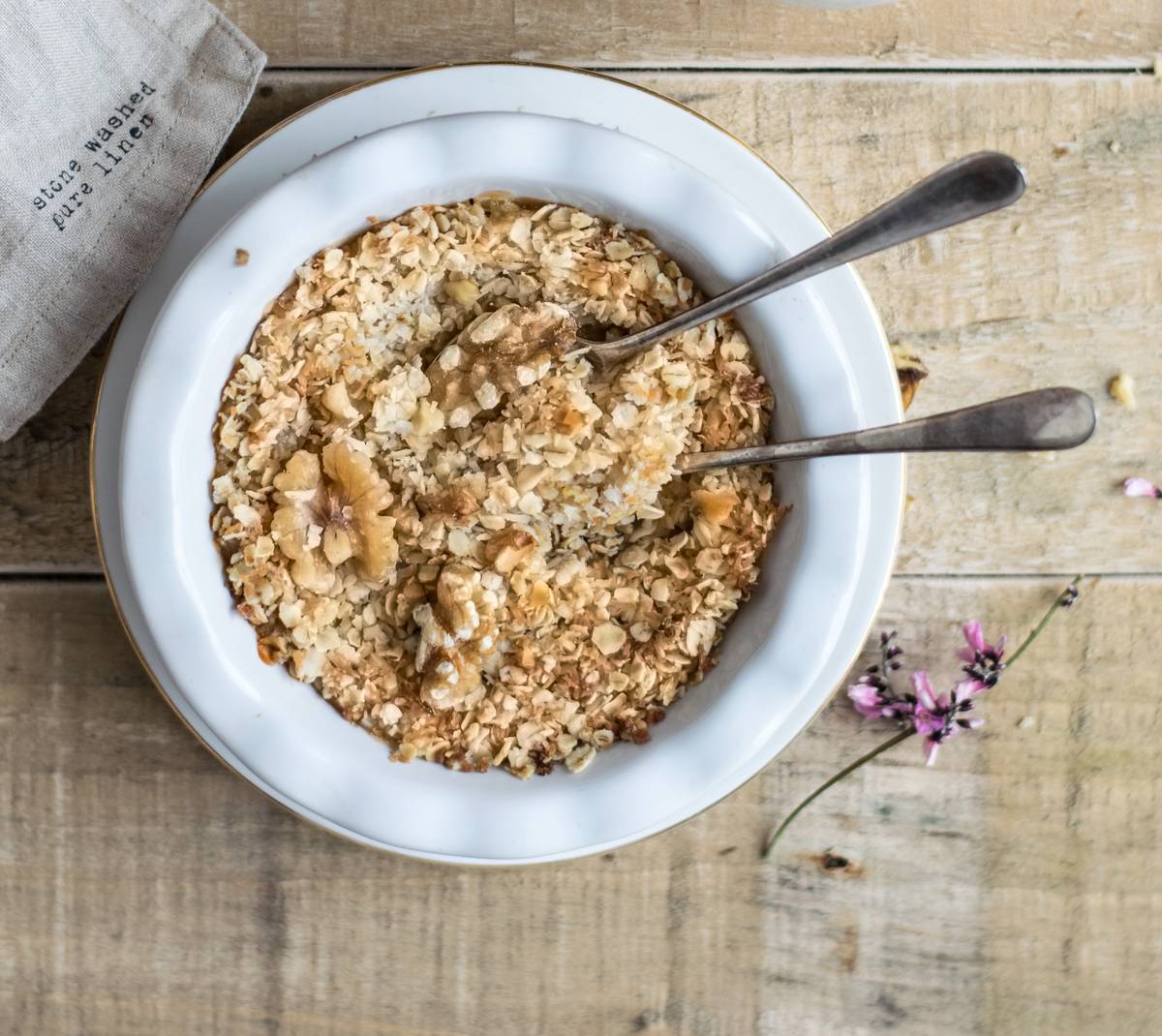 Regeneratively Farmed Oats

Glyphosate Free

Vegan + Gluten Free

Non-GMO
Discover the Magic of Lion's Mane Mushrooms! We have combined all the incredible benefits of Lions Mane Mushroom with our superfood oatmeal creating a super powerhouse of health!
Cognitive Clarity: It's like a workout for your brain, promoting the growth of nerve cells and potentially enhancing memory and mental clarity. Say goodbye to brain fog!
Nervous System Nourishment: This magical mushroom doesn't just stop at the brain; it's a friend to your entire nervous system. Lion's mane may aid in nerve repair and maintenance, potentially helping those dealing with nerve-related issues.
Mood Enhancement: Feeling stressed or anxious? Lion's mane might be your natural mood booster. Some studies suggest it has anxiolytic and antidepressant properties, helping you stay calm and positive.
Gut Health Support: Your gut health is crucial for overall well-being, and lion's mane can be your ally. It may promote a healthy gut by encouraging the growth of beneficial bacteria and reducing inflammation.
Antioxidant Power: Lion's mane boasts a wealth of antioxidants, protecting your cells from oxidative stress and keeping you feeling youthful and vibrant.
Remember, while the benefits of lion's mane mushrooms are promising, it's essential to consult with a healthcare professional before adding any new supplement to your routine, especially if you have specific health concerns.
Ingredients: Whole Rolled Oats, Cane Sugar, Dried Cherries, Sliced Almonds, Hemp Seeds, Chia Seeds, Lions Mane Mushroom Powder, Cinnamon, Sea Salt. CONTAINS ALMONDS. MADE IN A FACILITY THAT ALSO PROCESSES TREE NUTS.