Golden Milk Superfood Adaptogen Oatmeal Cups
***Accepting Pre-orders Now!!!*** We are taking breakfast to the next level, crafted to supercharge your day! Enjoy the delicious blend of turmeric, coconut and ginger for a savory yet flavorful trio! This symphony of powerful adaptogens set the stage for energy, relaxation and wellbeing. A perfect way to start your morning! Look forward to breakfast with these easy grab n' go cups, great for overnight oats too! ***Orders received between (10/27-12/5) that include NEW Adaptogen Oatmeal Cups will partially ship. NEW Adaptogen Oatmeal Cups expected to ship out beginning of December.***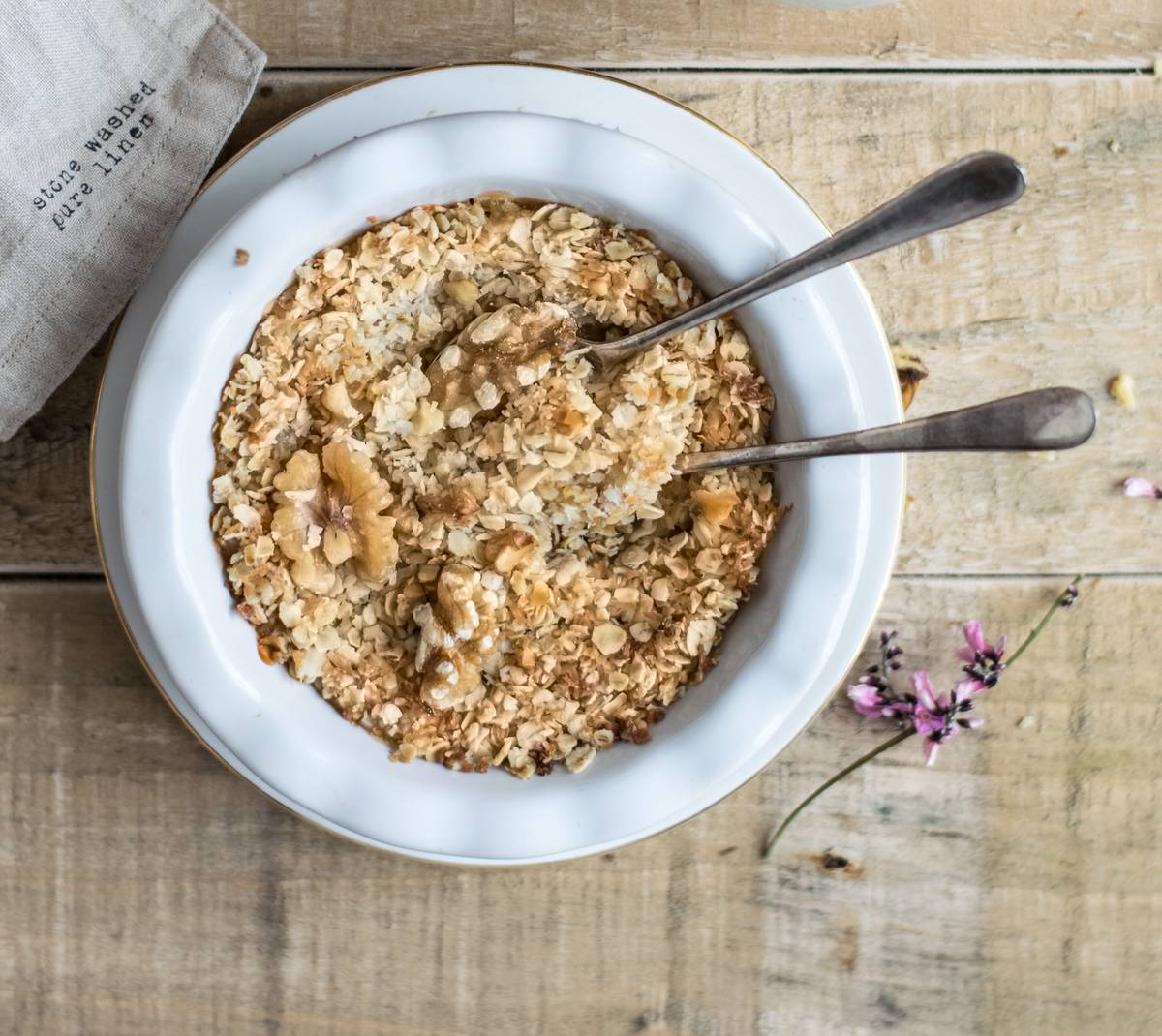 Regeneratively Farmed Oats

Vegan + Gluten Free

Non-GMO Ingredients

Glyphosate Free
Introducing the Marvels of Golden Milk! We've harnessed the incredible benefits of Golden Milk and combined them with our carefully crafted blend of superfood oatmeal, creating a health powerhouse that's not only delicious but also nourishing for your well-being.
Immune System Support: Golden Milk is like a shield for your immune system. Packed with anti-inflammatory properties and potent antioxidants, it can help boost your body's defenses and keep you feeling resilient year-round.
Anti-Inflammatory Elixir: If you're looking to reduce inflammation naturally, Golden Milk is your go-to solution. It's been used for centuries in traditional medicine to soothe aches and pains, making it a fantastic choice for anyone seeking relief.
Digestive Harmony: A happy gut is essential for overall health, and Golden Milk can be your digestive ally. With its blend of spices like turmeric, it may aid in digestion, reduce bloating, and promote a comfortable stomach.
Stress Reduction: Golden Milk isn't just a soothing beverage; it's a stress-reliever too. The combination of ingredients, including turmeric and black pepper, may help calm your nerves and reduce stress, allowing you to unwind after a long day.
Anti-Aging Elixir: Golden Milk isn't just about feeling good; it's about looking good too. Loaded with antioxidants, it can combat the effects of oxidative stress, helping you maintain a youthful and vibrant appearance.
Enjoy the magic of Golden Milk Superfood Oatmeal and elevate your well-being today!
Ingredients: Whole Rolled Oats, Cane Sugar, Golden Raisins, Raw Almond Slices, Coconut Milk Powder, Hemp Seeds, Chia Seeds, Turmeric, Cinnamon, Ginger, Sea Salt, Black Pepper. CONTAINS COCONUTS and ALMONDS. Made in a facility that also processes tree nuts.