72 Count Case-Almond Trail Mix Almond Butter Baked Bars
We produced to many of our Almond Trail Mix Bars! So we are offering a case (72 loose bars) at a super discount! While supplies last! Chopped almonds, dried cranberries and raisins (your trail mix favs) all mixed up with a dash of vanilla in our soft baked almond butter bars. A hiker's #1 companion. Chewy and soft, with the texture of cookie dough... but healthy.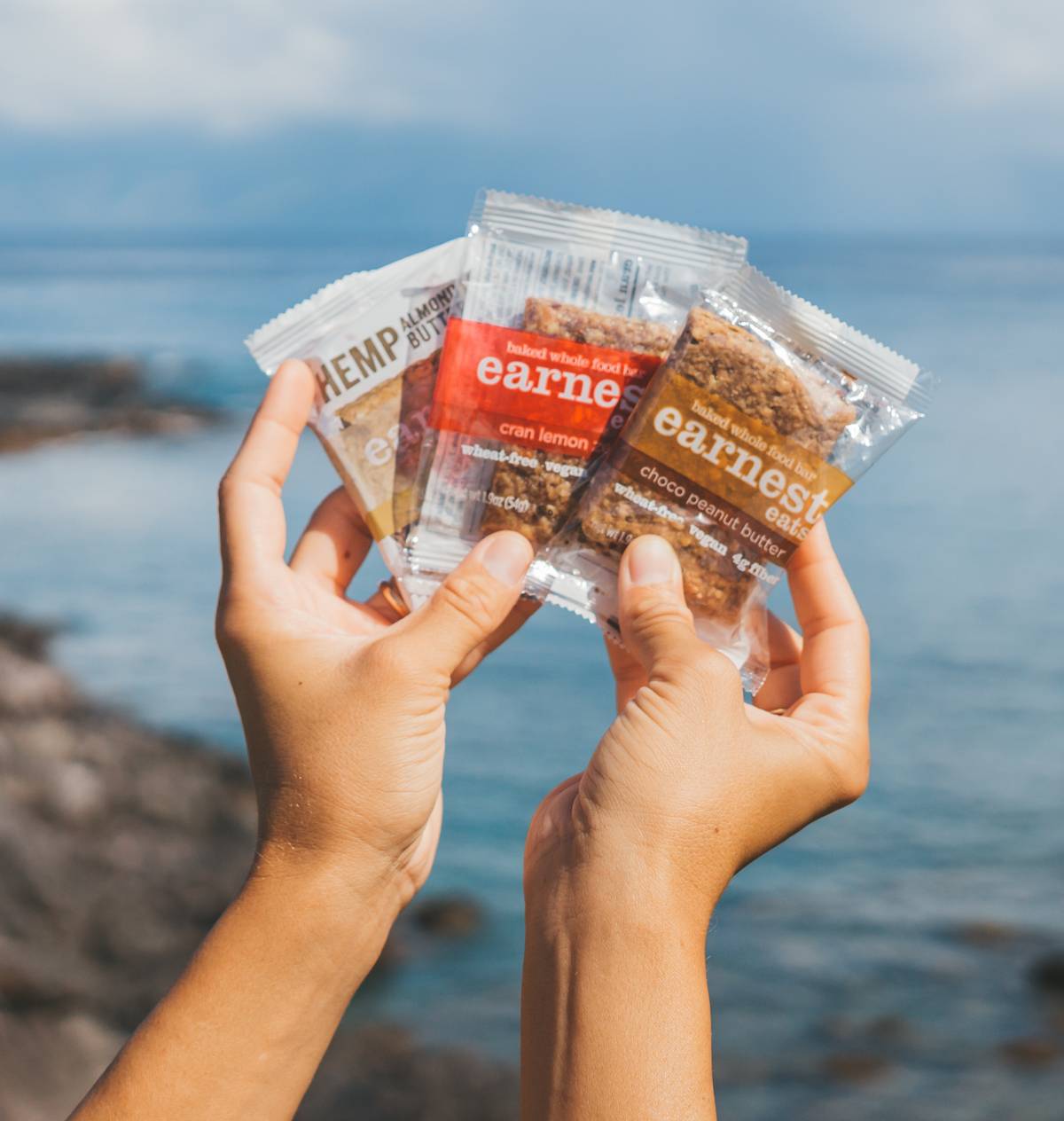 vegan

gluten-free

soft baked cookie texture

fiber rich
TASTY, CHEWY AND TOTALLY UNCOMPLICATED. No spray-on vitamins or protein powders. No corn, peanut or soy oils. No ingredient lists with long compound words. We make our bars with whole nuts, fruits, seeds and grains, and rich roasted almond butter. We bake them in small batches in real ovens for a soft cookie-like texture. And we do all of this so that you can eat a bar carefree, and enjoy every last bite.
Each order receives 12 bars
INGREDIENTS: Whole Rolled Oats, Almond Butter, Brown Rice Syrup, Dried Cane Syrup, Dried Cranberries, Oat Bran, Raisins, Raw Pumpkin Seeds, Raw Sunflower Seeds, Chopped Raw Almonds, Water, Chopped Raw Walnuts, Natural Vanilla Extract, Sea Salt, Natural Almond Flavor. CONTAINS: ALMONDS AND WALNUTS